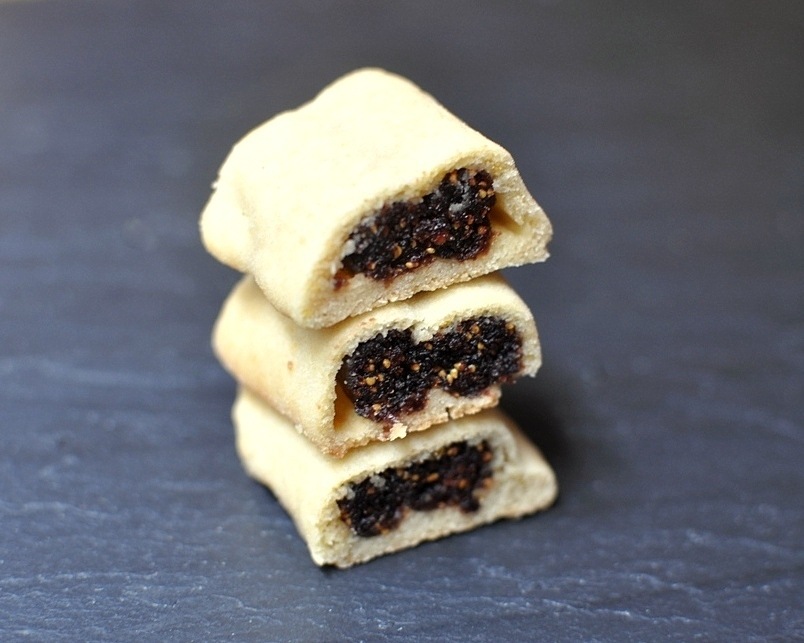 As part of our ongoing effort to expand Walker's palate, we ask him to suggest new foods he wants to see at the table. All ideas are welcome: snacks, main courses, restaurant fare. I also like to hand him a cookbook and encourage him to look through the pictures until he finds something appealing.
A few months ago, he requested homemade crackers. We made crackers. Then he requested homemade oreos. We made oreos. In early May, Walker spotted a mouth-watering picture of empanadas in Gran Cocina Latina (winner of the James Beard award cookbook of the year!), so we made empanadas.  For  months he's been describing a cookie bar he wanted me to either make or buy, but he couldn't remember the name of it. He described the bar as having fruit in the middle and being "very flavorful." From the description, it sounded like a Nutrigrain bar but he insisted it wasn't.
We eventually figured it out: fig newtons.