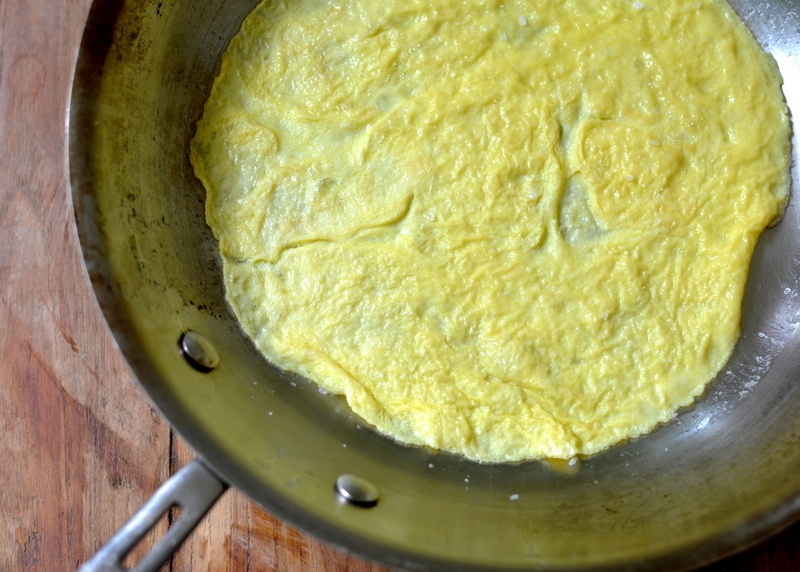 I began this post in May with the working title, "The Way My Kids Eat Eggs," because for years those little whippersnappers would only eat eggs one way and one way only. But in the months that followed, Walker and Esme expanded their egg repertoire. Impressively, I might add and with no coaxing from me. Walker's taken a liking to scrambled eggs: on their own, nestled in a tortilla with sausage and cheese, or alongside toast. Esme now requests demands an "egg with yolk" (fried egg), preferably runny.
I am, to put it mildly, thrilled.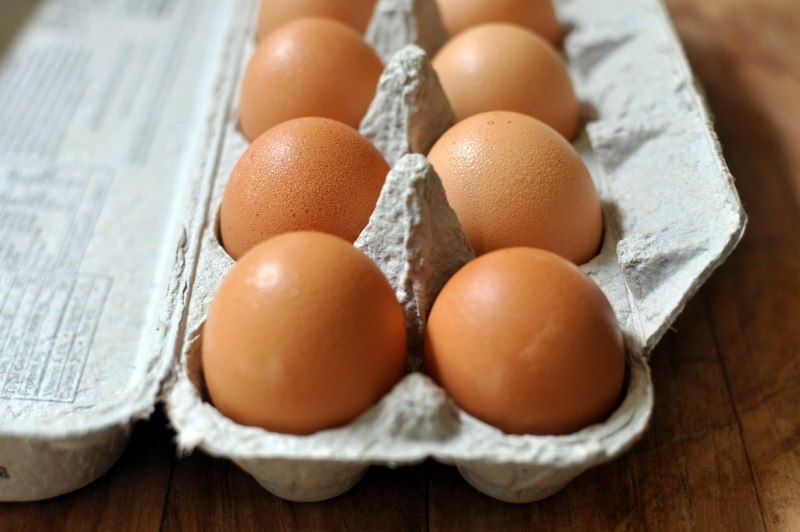 Several years ago when I was out of town, Jason tried to talk the kids into eating the eggs he'd prepared (with a little milk and scrambled) by marketing them as "Papa's Fluffy Cloud Eggs." Tough sell.
The method I'm sharing today, still a family favorite, produces an egg with a crepe-like consistency. The key is to whisk, whisk, whisk prior to pouring the egg into a hot, butter-glazed pan, where it expands into a paper-thin disc with a glossy, yellow finish.