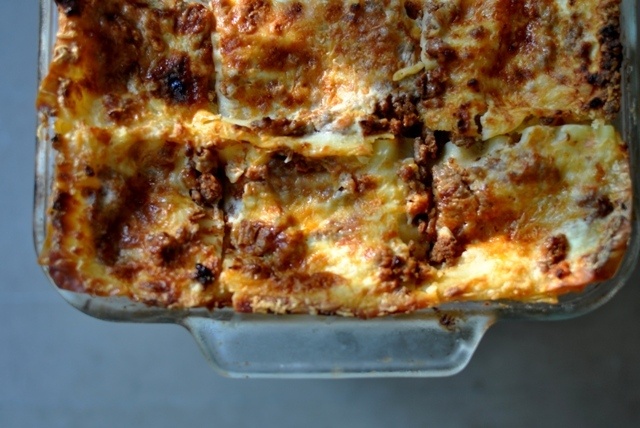 I have less than eight weeks remaining until the newest member of our family arrives. In the interest of full disclosure — since this is a food blog after all — I've had more food aversions than cravings this pregnancy. I've basically experienced seven months of general disinterest in food. A few weeks ago I even encouraged Jason to eat the bacon out of my salad. I willingly gave away bacon! I don't get it either.
Here I am in our backyard at approximately 28 weeks — picture taken by my son, Walker. Bang trim, approximately 6 weeks overdue.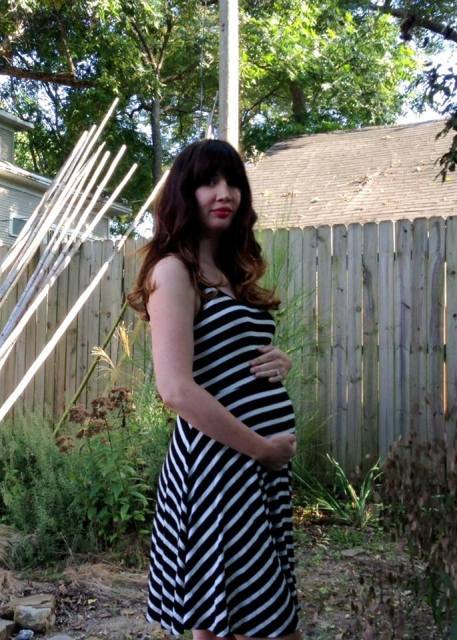 I have experienced a few cravings, although they certainly haven't fallen into the kale or quinoa category: chocolate croissants from my favorite local bakery, donuts from wherever/whenever — just bring the pregnant lady some donuts, raw oysters (I have not partaken but am planning oysters and champagne as my first dinner on the town after baby arrives), bread and olive oil, and… the star of this post: lasagna Bolognese.