My Favorite Hummus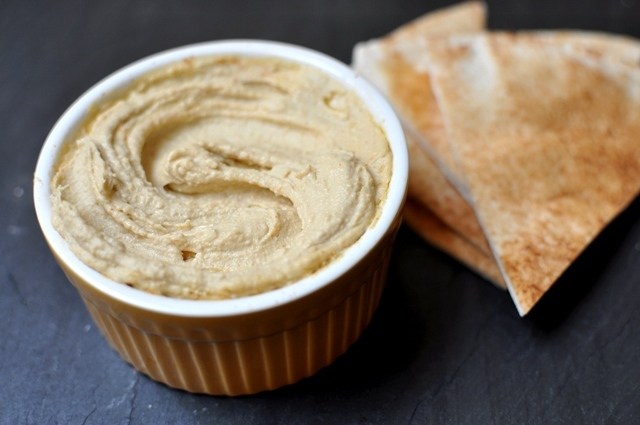 I first read about the advantages of peeling chickpeas for hummus in Melissa Clark's "Cook This Now."  I made mental note because Clark raved that the technique transformed ordinary hummus into something special, a superior hummus boasting a smooth, whipped texture. However, I wasn't motivated to add this extra step until earlier this year when Deb of Smitten Kitchen published her post for "Ethereally Smooth Hummus" in which she did what only Deb can do: inspire readers to stand over the sink peeling the skins off of dozens, hundreds, thousands of chickpeas.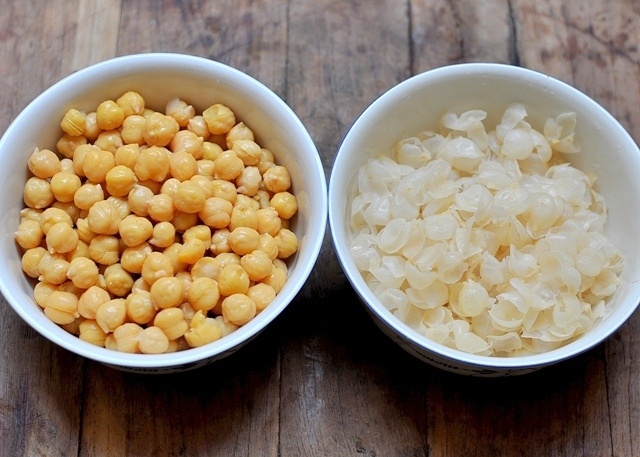 This recipe comes from the No. 1 cookbook on my 2013 wish list: Jerusalem by Yotam Ottolenghi and Sami Tamimi. The flavors are superbly balanced, an area in which other hummus recipes often fall short.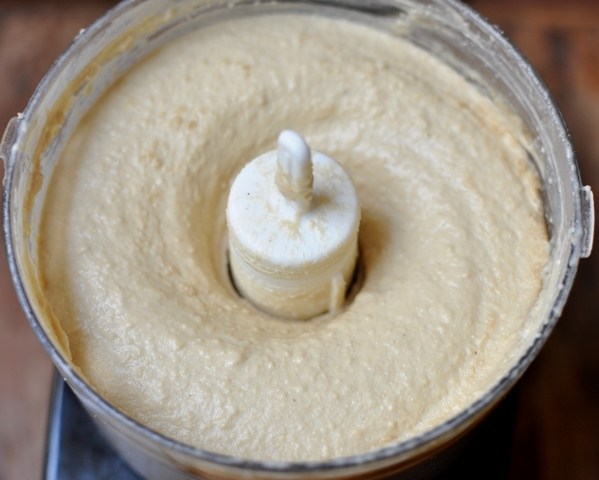 The chickpea-peeling process is not as time-consuming as it sounds, 10 to 15 minutes tops. The food processor does the rest of the work. The reward of your extra labor is a hummus that is, as Deb promises, ethereally smooth.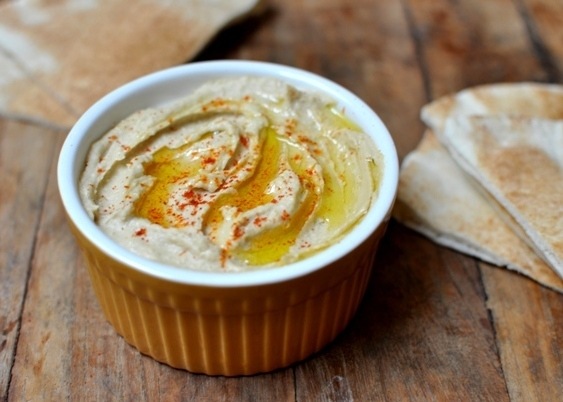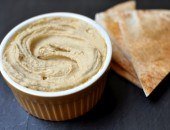 My Favorite Hummus
Ingredients:
15-ounce can cooked chickpeas (1 3/4 cups cooked, drained chickpeas)
1/2 cup tahini paste
2 tablespoons freshly squeezed lemon juice or more to taste
2 small cloves garlic, germ removed*, and coarsely chopped
3/4 teaspoon table salt, or more to taste
1/4 cup water
Optional: Olive oil and paprika
*To remove the germ, which can impart bitterness, cut the garlic clove in half and remove the sprout in the middle of each half. The germ may be white or green in color. If it's green, it's more likely to be bitter.
Directions:
Peel the chickpeas, discarding the skins. (I've found the the skins pop off easily nearly any way you hold the chickpea.) Add the chickpeas to a food processor and blend for one minute or until powdery clumps form. Scrape down the sides of the food processor and add the tahini paste, lemon juice, garlic and salt. Process for another minute. Add the water and blend until smooth. Taste, adjusting the seasoning with more salt and/or more lemon as desired. Serve immediately or store, covered, in the fridge until ready to eat. To serve, garnish the top with a drizzle of olive oil and generous sprinkling of paprika. Serve with pita chips, pita bread or fresh vegetables such as red peppers or carrots
8 Responses to "My Favorite Hummus"
Leave a Comment
You must be logged in to post a comment.